DIGITAL MARKETING SERVICES
Trust us to get you results again and again
We're a team of dedicated digital experts with a huge combined experience in every aspect of the modern digital marketing landscape. From helping you plan your annual marketing activity to assisting with individual tasks, we've got the expertise to help.
These days, digital marketing encompasses thousands of potential channels and platforms. Read on below about some of the most common services we provide. If it's not below, get in touch, we love a challenge!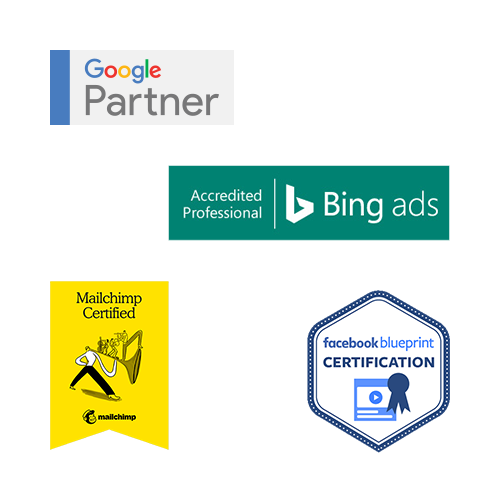 We don't like to brag, but...
When we're not working on clients' campaigns, websites or apps, we're looking for ways to expand our knowledge. We're proud to be fully certified with a number of the biggest names in digital marketing.
The online world is changing constantly, and so keeping up with the latest trends is tough. Every single new project that we work on teaches us something new, and gives us even more to take on to our next one.
Fast, effective results with big reach
It's easy to get access to millions of potential customers via channels such as Google ads or Bing, but it's also easy to spend huge sums of money with little to no return.
Our fully certified paid search specialists can help you achieve efficient and highly targeted ad campaigns that get the right message to the right customers. Ensuring a great return on investment is our top priority.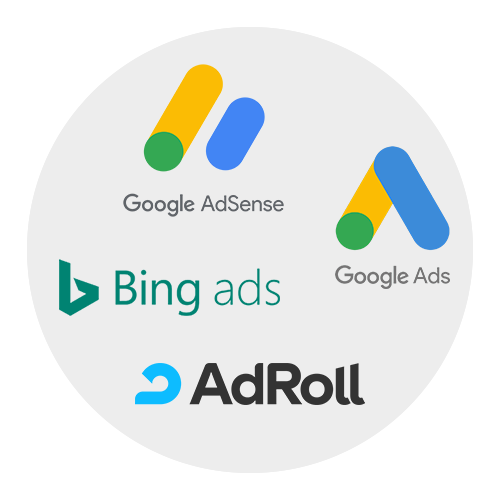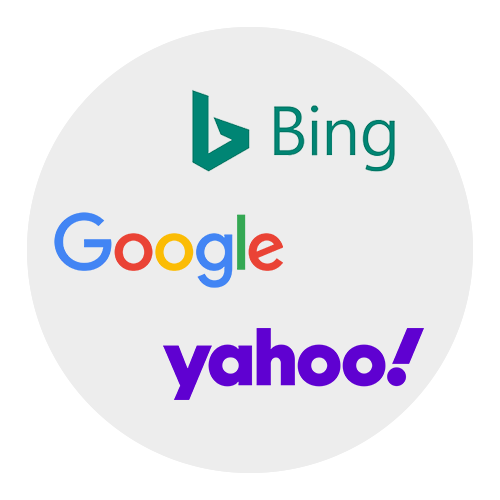 Reaching for the top spots
One of the most complicated parts of any marketing strategy, is the constantly changing world of Search Engine Optimisation. The big search engines regularly modify the algorithms which determine your ranking, making this an ever-evolving field.
We'll work with you on both your technical compliance and 'rank worthiness', and your website content to push you higher up the rankings.
Understand your site, and how to improve it
Websites provide so much data nowadays, that it can be hard to identify what actually makes a difference to you. Putting together a tracking plan for your site can make reporting and optimisation a breeze.
We love tracking so much that we've even built training courses about it. We also help clients improve their tracking, and build custom dashboards to make it easy to report and identify areas for improvement.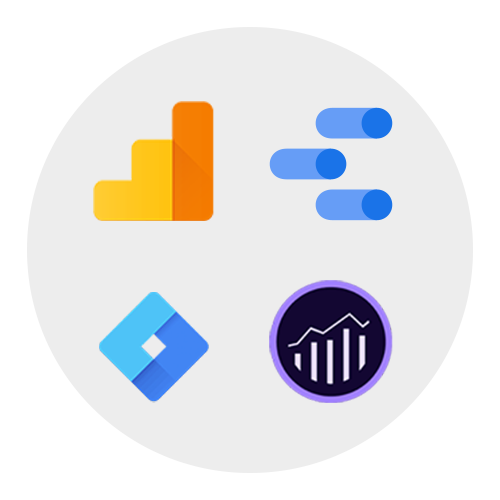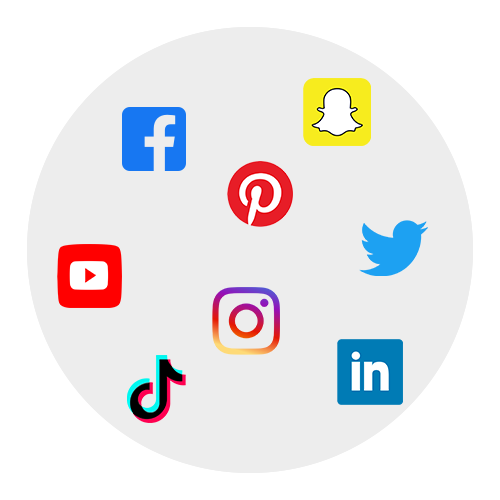 There are thousands of social media platforms out there, with each offering a different experience to various target audiences. There is no 'golden ticket' approach to your social media, as every business is different.
We'll work with you to explore your target market, and find out how and where we can reach them. We can also help you grow your following, and maintain loyal supporters.
Joining everything together to get you the best results.
While we're more than happy to work with you on any individual marketing projects, we're at our best when we work with you to curate a tailored strategy for your business. We take time to understand all the subtle nuances of your website and business, and how to maximise your return on investment by focusing on the right channels. 
You'll find our advice refreshingly honest, and we aim to fit in seamlessly with the rest of your marketing team. Alternatively, have a look at our training courses if you're looking to brush up your skills.